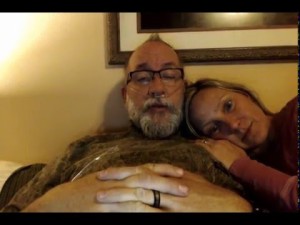 My friends the Keefers told me to watch this video series. I started watching at Number 1, a month ago. Their friend, Professor Dr. Kent Robbins and his wife Sarah were dealing with his recently diagnosed terminal brain disease. ("White Matter Disease") Since I dealt with breast cancer this year, (presently I have no cancer – I'm praying it never returns), I find comfort in knowing I am not alone in getting a shocking diagnosis. I feel like I know the Robbin's family now and I love them dearly. I'm praying for a miracle for them. Dr. Kent and Sarah love God like I do and have an optimistic attitude like I do. But, there is still suffering, and in many new ways. Here are some of Dr. Kent's recent videos. He echoes the sentiments of my new song, "It's a Broken World, Baby." (video coming soon). For more info on Kent's disease and for their GOFUNDME account go here. They have mounting expenses.
Dr. Kent went to the hospital because he stopped breathing a couple times. He's now in hospice. I don't know the name or the details of his brain disease. In this video he's praying in the middle of the night and trying to figure out how to "turn it over to God." We humans do learn about God's love and then we go back to looping our troubles over and over in our heads, reliving them. Romans 12:2 "And be not conformed to this world: but be ye transformed by the renewing of your mind, that ye may prove what is that good, and acceptable, and perfect, will of God." Lord, help us to change our mental focus from looping our troubles to instead looping how much you love us. I appreciate the Robbins' transparency as they go through this, applying the hope of Jesus and God's Word to a tangible present trial. "I can do all things through Christ who strengthens me." This world is not our home, we're just passing through. Watching the love in the Robbins' marriage is inspiring. They have a beautiful marriage.
I wrote a song about this in 2011, "thy will not mine be done" for my friend Mary whose son drowned in the backyard pool. I now feel it applying to my cancer and Dr. Kent's brain disease.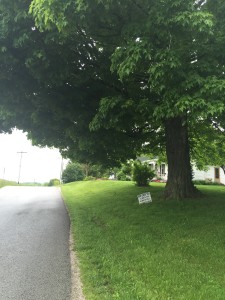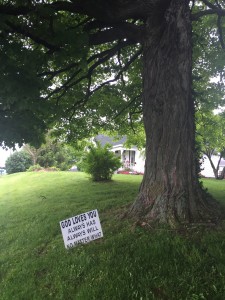 (Driving in Indiana, May 2016)