(Pickin' with my peeps after a hard day's work- video filmed by Larissa Loeffler, Harmonica-Caleb Martin)

I highly recommend working with the Dufour Family and the Cleghorn Family (AmorDomini) next time you want to make a movie! What a pleasant experience! On time, on schedule, on budget, loving, honest, and fun.
Who knew you could film a movie in Salem, Indiana? Who knew you could be a logger and a filmmaker?! Who knew that an 18-year-old could write a decent script?! Jacob Dufour knew it and he did it!
Jacob's acting mentor was Salem's local acting teacher/director Daniel Main, who plays the Groundskeeper in the movie.
Beside producing films, Adam Dufour and Daniel Cleghorn are "loggers." "Tiiimmmber!" They chop down really big trees. It's very dangerous. They built their own homes out of the trees and in the trees.
"Andy's Rainbow" – Plot: When Rayne Davis, a rebellious teenage girl, is sentenced to 50 hours of community service at a local institution for special needs youth, she wonders if life can get any worse. Then she meets Andy, a young mentally handicapped man whose profoundly simple insights on life, death, and God soften her heart and help her look at life with newfound optimism, even in the shadow of ultimate disaster.
I play Dr. Kennedy who runs the institution. I had a crying scene and it's usually difficult for me to cry on cue. But, Adam DuFour is a good director and I felt safe and the tears flowed at the right time.
I'm grateful to the producers for hiring me. I started shooting my scenes two days after my five months of chemotherapy ended! Screenwriter Jacob Dufour cleverly wrote my bald head into the script.
Thanks to Chip Rosetti for sending me the script. It's uplifting and redemptive.
Film will be finished in the fall. Let's support our faith-based films.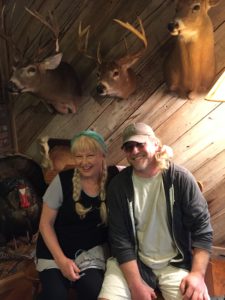 (Chip Rosetti)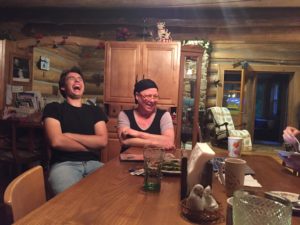 (Jacob Dufour)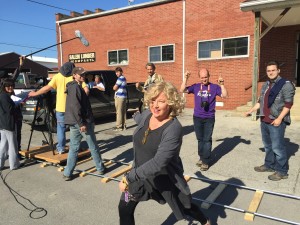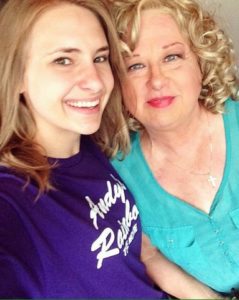 (Leading Lady, Shelby Mullins)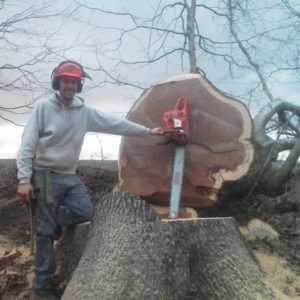 (Director Adam Dufour)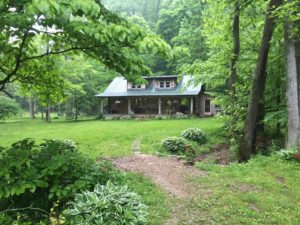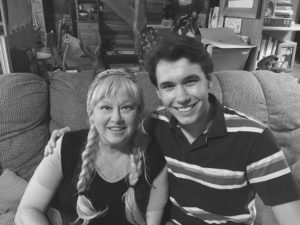 (The Dufour family)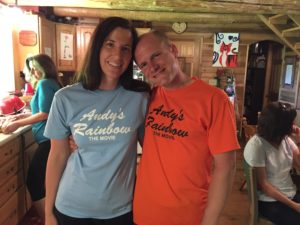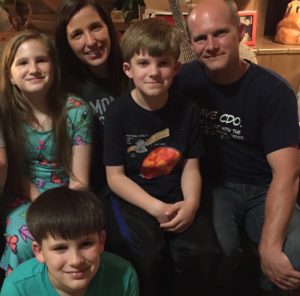 (The Cleghorn family)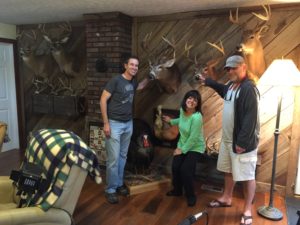 (Matt Ulm, Donna Botts, Chip Rosetti)