Born in 1959, Victoria Jackson grew up in a Bible-believing, piano-playing, TV-free home in Miami. Her father coached gymnastics so she competed from age 5-18. Her gymnastic skill led to a college scholarship to Furman University, where she was cast in her first play and got the acting bug.
When Johnny Crawford (The Rifleman) met her at a Birmingham summer stock production, he bought her a one-way ticket to Hollywood to be in his night club act.  For two years, she held odd jobs in the show-biz capital — as a cigarette girl, waitress, and typist — until Johnny Carson noticed her stand-up routine and put her on The Tonight Show… twenty times. After that, she starred in many movies and TV shows, most notably six seasons on Saturday Night Live.
Jackson was reunited with and married her high school sweetheart, helicopter pilot Paul Wessel in 1992 and when he retired in 2013 from the Miami Dade Police Dept. they moved to Nashville to be near their daughters and grandchildren. Jackson still appears in occasional films, does stand up comedy, sings her original ukulele songs around town and most recently was nominated for Best Supporting Actress by the International Christian Film Festival for her role as Alma in Lost Heart (2021). Jackson authored Is My Bow Too Big? published by White Hall in 2012 about how she got on TV, and in 2017 she wrote Lavender Hair, published by Broadstreet, about her breast cancer journey and recovery.
Jackson was nominated for Best Actress at the 168 Film Festival 2022 for the short film, "Birthday Brash," and more recently for Best Supporting Actress for the 2023 short film, "Lifeless." She co-stars in the film "Into the Spotlight" now streaming on Amazon, Prime, etc., and "Jingle Smells" on Rumble. Just released is her first music comedy album, "When I Get to Nashville," 18 songs written in the last 11 years she's lived in Nashville.
Check her instagram @victoriajacksonofficial for upcoming stand up dates and cities.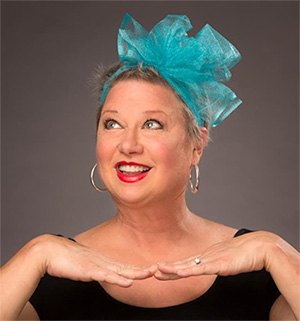 'Saturday Night Live' Legend Victoria Jackson Conquers Nashville with First Music-Comedy Album

Monday, November 6, 2023 — Actress, comedienne and Saturday Night Live alum Victoria Jackson has announced the upcoming release of her first music-comedy album, When I Get to Nashville — Available November 10, 2023.
Playing her signature ukulele paired with her instantly-recognizable high-pitched voice, Jackson works her way through When I Get to Nashville with 18 hilarious songs (plus some stand up) about landing in Music City - where she's determined to find her way to the Grand Ole Opry. The album also features a cameo from fellow-SNL star Rob Schneider.
"I want to be the next Minnie Pearl," says Jackson, who followed her grandchildren to Tennessee 11 years ago, and realized that the songs that made her famous and were loved by Johnny Carson and Lorne Michaels might just find a new home on the Opry stage.
Johnny Carson first noticed Jackson's stand-up routine and put her on The Tonight Show… twenty times. And before long, she was a household name with a lengthy list of credits in TV and film, including six seasons on NBC's Saturday Night Live. Jackson is also the author of Is My Bow Too Big? (White Hall) and Lavender Hair (Broadstreet), about her breast cancer journey and recovery.
"I've been writing since moving here," says Jackson. "My dad, mom and brother died, I got cancer, my 3 dogs died and my husband of 30 years asked for a divorce. It's good songwriting material. All good art comes from pain. Actually, he didn't ask for a divorce — he screamed it, a million times. But we're still married!"
In addition to her new album, Jackson can be seen in the upcoming Christmas comedy Jingle Smells opposite John Schneider, Eric Roberts, and fellow SNL star Jim Breuer.
When I Get to Nashville is available at all digital outlets including Amazon. CDs are available exclusively at VictoriaJackson.com.
nashvillepublicity.com
brian@nashvillepublicity.com
615-771-2040
Nashville Publicity Group
188 Front St., Suite 116-71
Franklin, Tennessee 37064