JANE BLOND SAVES THE WORLD
(One Mistake at a Time)
Synopsis
Jane Brown, a 60 year old empty-nester catches her ex-cop husband, Rex cheating at the gym with Nipples the Zumba teacher. She promptly writes an ultimatum, "Meet Me at the Eiffel Tower for our 30th Anniversary or it's over." She places the note under Rex's male enhancement pills, forges a check and flies to France. It's never too late to live happily ever after.
This is a feature film written by and starring Victoria Jackson, produced by Birdie Singer Productions.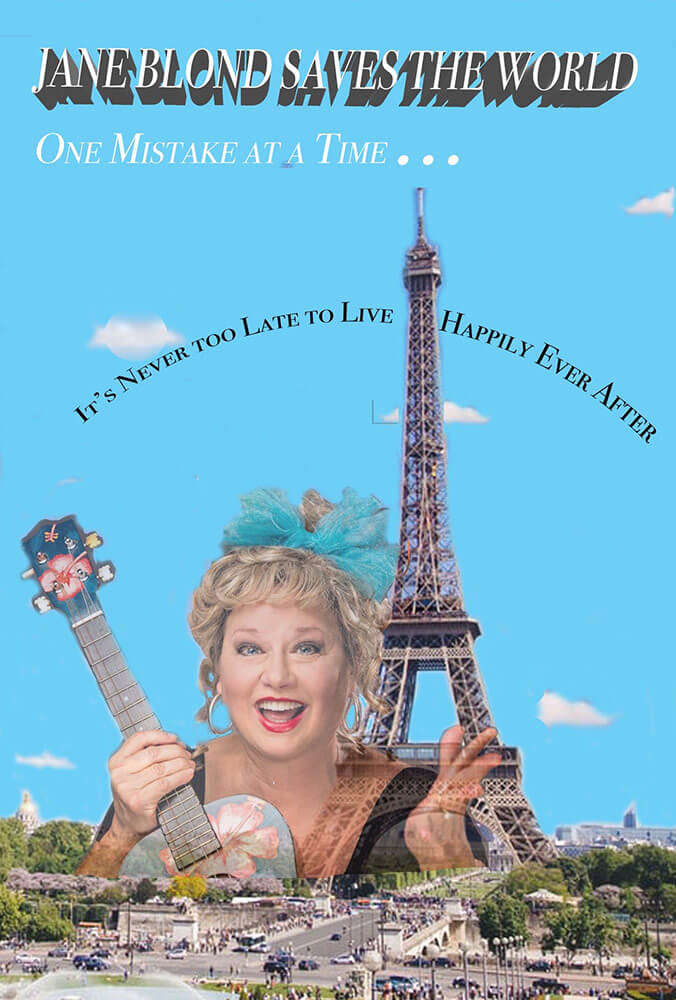 ---
CANASTA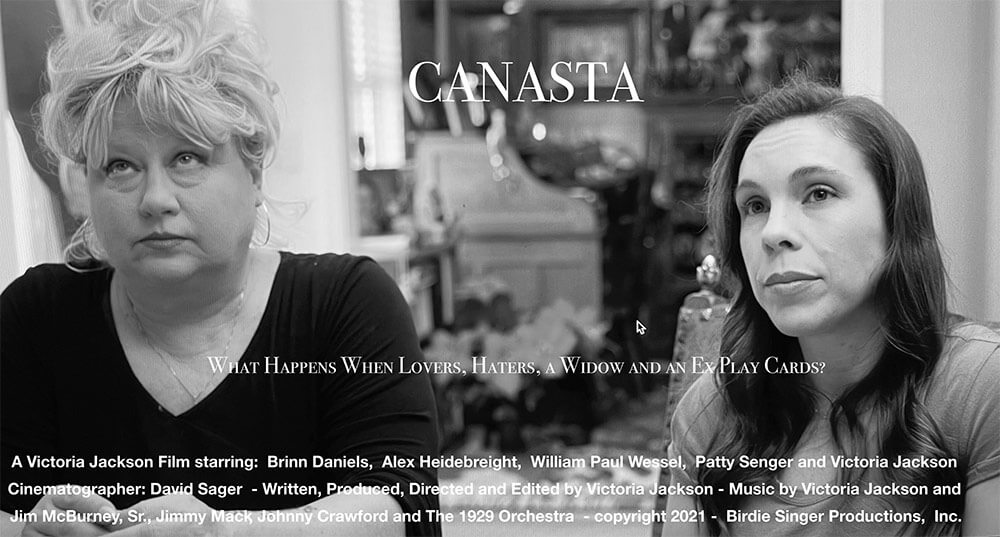 Short Film: Produced by Birdie Singer Productions, starring William Wessel, Victoria Jackson, Brinn Daniels, Alex Heidebreight, and Marlene Jackson
The reason I made the doc initially was because ever since I left SNL in 1992 people ask me, everywhere I go, "Whatever Happened to You?" I thought that instead of spending two hours answering each stranger and friend, I could simply say, "Watch the movie!"
I hope you enjoy it. My story is simultaneously cliche and unique, just like yours. It's all about love.