Rabbi Walker and I discuss the emotions that go with pre-cancer, cancer treatment, and post-cancer. Tig Notaro is also a breast cancer survivor and did a very funny stand up routine about it. You must hear it.
Someone who I don't know posted this duet I did with Tiny Tim in 1995 on Conan! I'm so excited to see it. I don't have a copy of it! I had seen him on Laugh In as a child at my Grandma's house, (we didn't have a TV) and he's probably why my Mom bought me a ukulele for Christmas that year. Then, I got to meet him! We hadn't prepared anything together. One of the writers mentioned it a half hour before the show. We tried to come up with a song we both knew. Easter Parade is what we came up with. I told him I could do a low voice, since he was known for his high voice thing. I love how it turned out. So last minute, so un-rehearsed! Very exciting! I had just had my baby Aubrey, who is now 24 years old!!!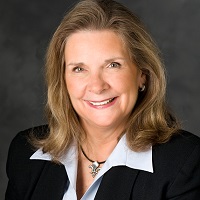 Well, I do love to talk! Here's the link to hear my latest interview with the amazing Janet Parshall on her show "In the Market"! The hour flew by!
Here's my most recent interview with Rabbi Walker! Jan. 29, 2019