Ukulele Ditties for Itty Bitty Kiddies are songs intended for little ones. A collection of childhood standards, poetry and ditties, performed by Victoria Jackson, former star of Saturday Night Live, in her unique and original style. Songs include The Tragical Death of an Apple Pie, Five Little Ducks, Betty Botter, The Ants Go Marching, I'm a Little Gymnast, Twinkle, Twinkle Little Star, and more. Beautiful arrangements are by Charlotte Landsberg of Choo Choo Records.
Click Here to Purchase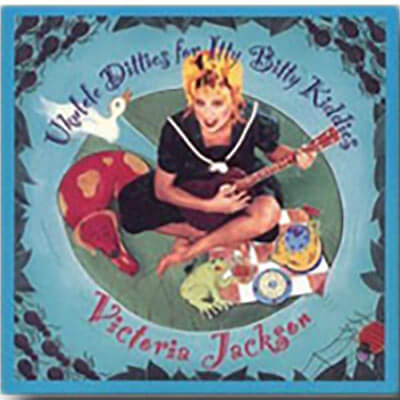 Seems Wrong but It's So Right
"This is just so good! I'm picky about kids music and not only do my kids like it, but I like listening too. I have a 3 yr old and a 1.5 yr old. I thought my youngest was going to melt when she heard Twinkle Twinkle Little Star come on. It's her favorite song! Victoria sings it in a way that is fun for daytime and doesn't sound like it's meant to put us to sleep.