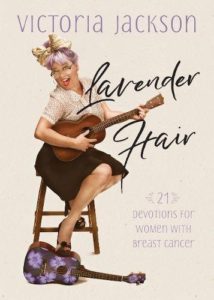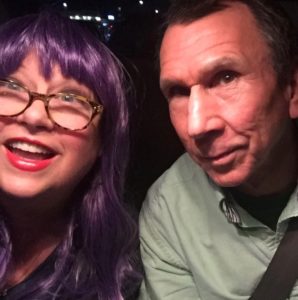 My new book, "Lavender Hair," is similar to the late great Christopher Hitchens book, "Mortality," in that we wish we would have lived healthier lifestyles, cancer is boring, pain pills are fabulous, and death feels closer when you're on a chemo drip. We disagree on whether or not there is a God waiting to meet us face to face when we die. Hitchens believes there is no God. I believe there is a God who cares, loves us individually, and wants to spend eternity with us.
On October 8, 2015, I was getting ready for my 45-minute stand up routine at Zanie's Comedy Club in Nashville. But instead of enjoying the pre-show excitement, I was laying on the couch in the green room coughing nonstop, drinking tea with lemon and honey, and sucking on cough drops. I decided to go to the Walk-In Clinic the next day.
I've had many scary moments growing up: doing a back handspring on the four-inch balance beam, auditioning for Saturday Night Live, acting in a movie scene with Matthew Broderick, Dustin Hoffman, and Sean Connery, getting held up by a robber with a gun in a parking lot in downtown Los Angeles…
But being told that I had cancer was my scariest moment. Join me as I:
*wonder "why me?" and if my lollipop addiction caused the cancer
*write a ukulele song in the MRI waiting room
*undergo a double mastectomy with secret messages written in permanent marker to my doctor on my chest and stomach
*go through chemotherapy, radiation, baldness, and lavender hair
*discover that Jesus is enough
*perform at Zanie's to a standing ovation nearly
one year after my diagnosis
"If you are one of the one-in-eight women who have been diagnosed with breast cancer, or if you know someone who has, this 21-day devotional is full of humor, insight, and comfort as you walk with God through this dark valley."
To order book go here.
The Book Launch Party Show is at Zanies Nashville October 8, 2017 and proceeds go to the Breast Cancer Research Foundation.
To get tickets to the Big Show October 8, 2017 Zanies Nashville go here. I'll be doing my stand up routine and the talented friends joining me include Grammy winner Michele Pillar, Debi Selby, Award-Winning 'Point of Grace's' Leigh Capallino, Doug Allen, Jim McBurney Sr., Paul Aldrich, William Woody and 99.7 FM's own Michael DelGiorno. Lots of fun! Music and comedy!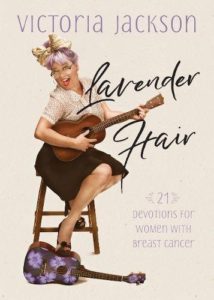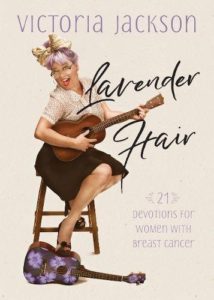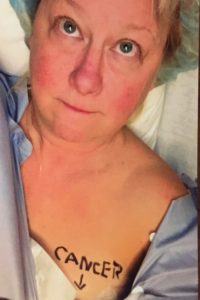 (Mastectomy Day)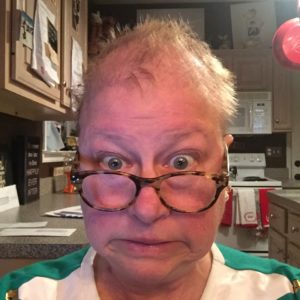 (After 2nd chemo)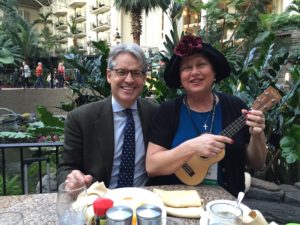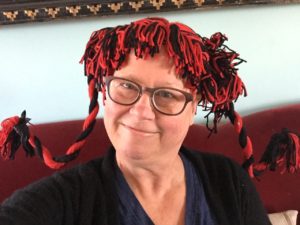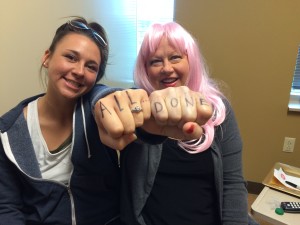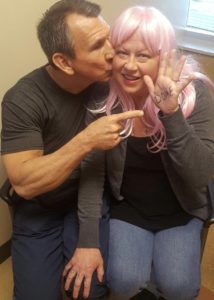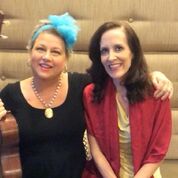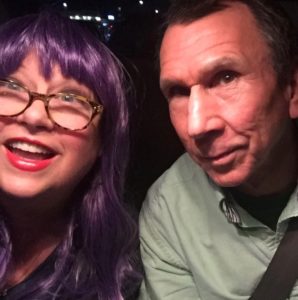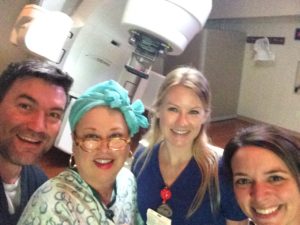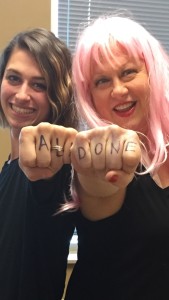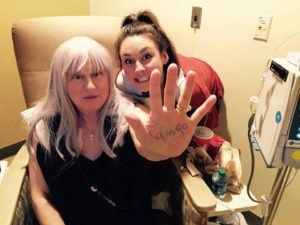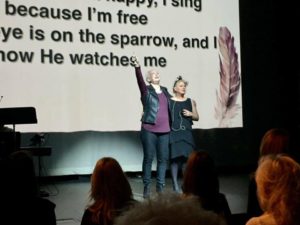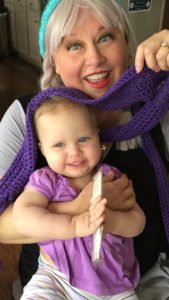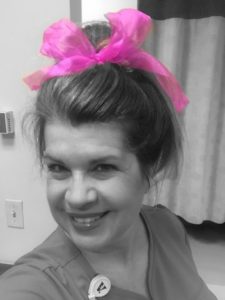 (Nurse Christine)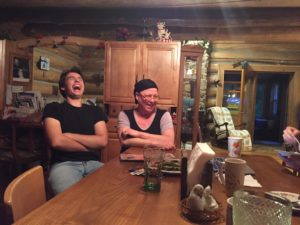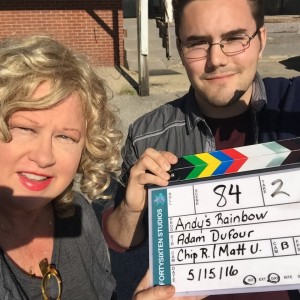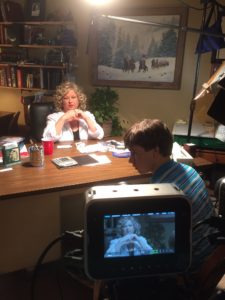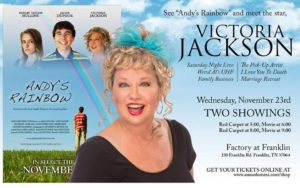 (Acting in a movie between chemo and radiation! Wore a wig)
The Book Title, "Lavender Hair" was based on a song I wrote during cancer treatment. Gabe and Mandy McCawley shot the video when my hair had barely started growing back.